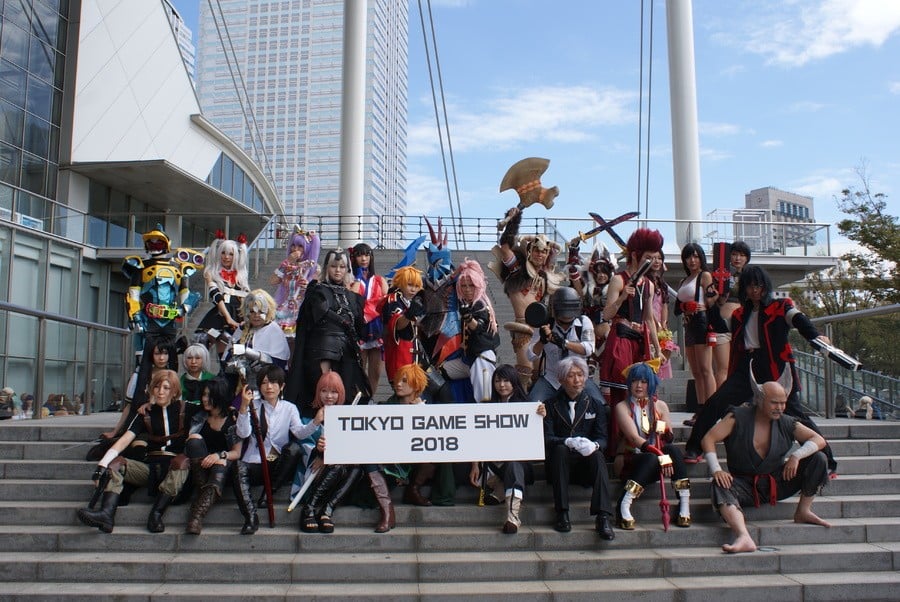 [quads id=10]
Show us your games, Tokyo! (GameSpot Show Review & Photo Gallery)
While Tokyo Game Show tends to have quite a healthy selection of mobile and indie titles, console blockbusters also receive a great deal of attention.
This year GameSpot walked around the show floor, visiting booths and taking note of the biggest games being exhibited so they could give you an overview of the hot up-and-coming experiences that Japanese gamers are eager to play. While they made an effort to take pictures of every booth for the relevant games, in some cases photography was prohibited, so they've used recent screenshots for them as a substitute.
Tokyo Game Show has already delivered some exciting news and trailers. Most notably, Capcom has released a new Devil May Cry 5 trailer and detailed the Deluxe Edition. A Resident Evil 2 Remake trailer focused on Claire also made its debut during the show. In the week leading up to the start of Tokyo Game Show, Sony held the PlayStation LineUp Tour and provided a fresh look at some brutal Sekiro: Shadow's Die Twice gameplay, played host to the announcement of a new Samurai Shodown, and revealed Judge Eyes, a new project from the team behind the Yakuza series.
Coinciding with the start of Tokyo Game Show was also the announcement of the PlayStation Classic, a mini version of the original PlayStation that comes with 20 "generation-defining" games. The PlayStation Classic is set to launch in December.
Check out their photo gallery here!